Now that the warmer weather is here and we're riding more, you must go over these simple safety rules. Before taking off on your motorcycle, remember that you share the road with others. There are safety precautions that you should take as a motorcycle rider.
Safety Gear
Helmet. The most essential piece of safety equipment is by far your helmet when it comes to motorcycle safety. It protects your head from serious injury in the event of an accident. The Department of Transportation requires that all helmets meet strict impact resistance and visibility standards, so always look for the DOT sticker when buying a new helmet. You'll also want a comfortable helmet that fits well and has a good field of vision.
Leather jacket or vest. Just as you should wear a seat belt when driving a car, you should also protect yourself when riding your motorcycle. A leather jacket or vest can help prevent road rash in the event of an accident. It will also protect you from windburn and other weather-related issues, as well as bugs and other road debris that may find their way through your clothing at high speeds.
Gloves and boots. Gloves can help protect your hands from sunburn, cold, blisters, and cuts in the event of an accident. They should be made from thick leather or another durable material that provides adequate protection.
Wear bright colors. Drivers may have a hard time seeing motorcyclists, especially when they're making left-hand turns at intersections. Make sure you're wearing bright colors to make yourself more visible, and try to stick out in traffic as much as possible.
Protect your eyes. When you're riding a motorcycle, your eyes are constantly exposed to wind, debris, and the sun's rays. Wearing sunglasses or another form of protective eyewear can keep eyes safe.
Inspect Your Bike Before Every Ride
Before you climb on, you should do a few things to make sure your bike is safe. Check the tension of your drive belt and chain. Check tire pressure and tread depth. Make sure your lights, signals, and horn work properly. Don't forget to check your fluid levels as well. Whether you have a new or used motorcycle, pre-inspection is still a priority before every ride. If you are looking for Honda used motorcycles for sale in New Jersey, search the web or simply visit us at Cross Country Powersports!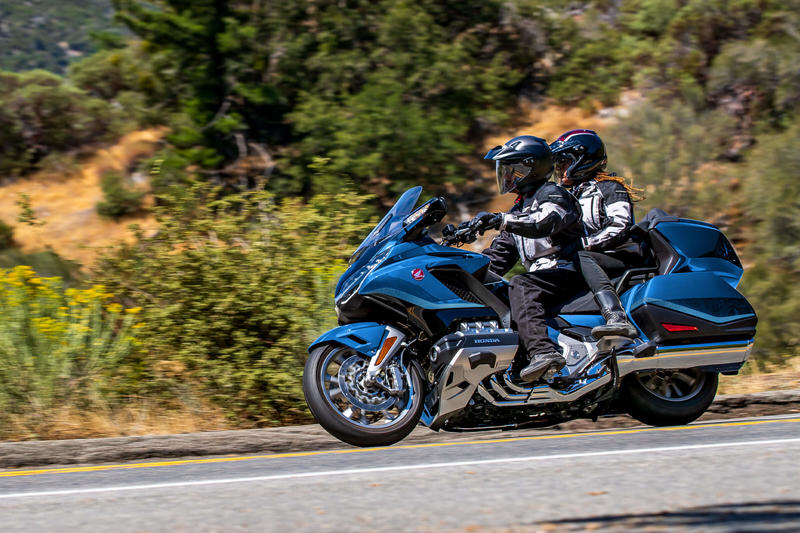 Rely On Mirrors And More
This safety tip goes beyond just the obvious fact that you have no problem seeing behind you with a mirror, and it's about relying on your senses to be aware of what is happening around you. You should never rely entirely on mirrors or other devices for sensing when it is safe to change lanes or make a turn. The best motorcycle safety tips will always tell you to use sight, sound, and your instincts as well.
Watch The Road
It's essential always to keep your eyes focused on what's in front of you and never take them off the road for too long. Of course, there are times when you'll need to glance at your mirrors or look down at your dashboard for a second or two, but keeping your eyes on the road is your greatest priority.
Check The Weather
Check the weather before going for a ride. Rain, snow, and ice can make roads hazardous and increase the chance of an accident.
Make The Most Of Your Riding Experience in New Jersey
Riding a motorcycle can be an exhilarating experience, which is precisely why you should educate yourself on basic safety precautions to always remember before taking off on your next ride. Riders must take other precautionary measures, such as checking the roadside and weather conditions, making sure to wear the proper gear, being aware of other motorists, and more. These tips will help protect both new riders and experienced ones alike.
If you don't already have a bike or wish to purchase a new motorcycle — search for motorcycle dealers near me. Here at Cross Country Powersports, we are proud to service New Jersey with the largest inventory of new and used motorcycles. Visit us today or browse our website to find your dream ride!