Have you ever left your bike in the garage unattended all winter long, only to find a host of problems with it come spring?
Yeah, we've all been there. It's not fun. There is a proper way to winterize your bike, after all! And it doesn't cost a fortune.
Winter's here, and the fact that your motorcycle has no headlight, faded tires, or doesn't start at all is not what you want to hear. Have no fear; our Honda motorcycle highly-trained service department is here to help you winterize your bike correctly to get it back on the road as soon as possible.
Keep Your Bike Clean and Dry
You bought a Honda motorcycle in NJ to ride to your heart's content throughout the wam season, and now you need to winterize it. The first step is to keep your bike clean and dry. Dirt, salt, and other grime from the road will wear down your gears and cause corrosion on metal parts. Wipe down your bike after every ride using water and a soft cloth or sponge. If you are riding in snow or rain, you should use warm soapy water to wash off grime. Dry your bike immediately after washing it with a towel.
Cleanliness is essential in the winter. That's because road salt and sand from snow plows are not only corrosive; they also grind away at your bike and get into everything, including bearings and cables.
Add Fuel Stabilizer to the Tank
Add Fuel Stabilizer to the Tank. If you're going to park your bike for more than a few weeks, add a fuel stabilizer to the gas tank. This prevents fuel from degrading and getting sticky, clog small passages in the fuel system or make filters and carburetor jets gum up. In addition to adding a stabilizer, fill up the fuel tank — don't let gasoline sit in an open tank all winter long!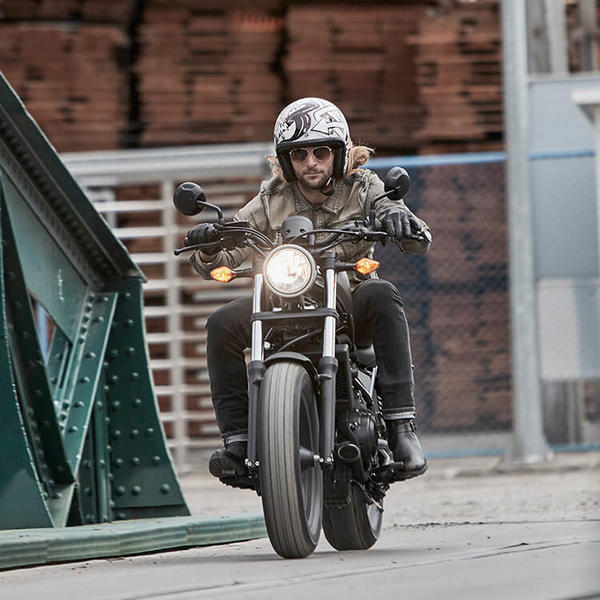 Drain Carburetor Float Bowls
If you do not wish to winterize your bike yourself, reach out to your Powersports service technician near you. Draining the float bowls is one of the most important things you can do for your motorcycle before storing it for the winter. There are several reasons why you should drain the carburetor float bowls:
Water condenses inside the carburetor during cool nights and can freeze, causing damage to your engine.
Gasoline left in the carburetors will evaporate over time. When this happens, deposits and varnish will form inside your carburetor, causing engine problems.
Carburetor floats will become heavy from evaporation and may allow too much fuel into your engine, causing flooding.
Take Out the Battery for a Recharge Every Four Weeks
Keeping an eye on your battery is also essential. Take it out for a recharge every four weeks during storage, and consider using a trickle charger — a device that provides a small charge to keep batteries from discharging while they're not in use.
Check Level of Antifreeze
This is one of the most straightforward steps in winterizing your bike and one of the most important! Antifreeze/coolant keeps your engine from freezing during cold weather riding — but more than that, it prevents corrosion and rust within your engine by raising its boiling point. This makes sure water vapor doesn't collect inside the engine when you ride in cold weather.
Lubricate All the Moving Parts
Lubricate moving parts once a week. Use a bicycle-specific oil to lubricate all moving parts on your bicycle, including the chain, derailleurs, brakes, and shifters. It is also essential to lubricate any springs on the bike, such as those on seat posts or suspension forks. You can find these oils at most sporting goods stores.
Proper Winterization of Your Bike Protects Your Investment
Searching for Honda motorcycle dealers in NJ will lead you to us! At Cross Country Powersports, we are passionate about providing our customers with the best products and services. Our team is committed to ensuring that you have all the tools to achieve your riding goals and prepare your bike for all seasons.
All of us here at Cross Country Powersports hope that you will always be confident, knowing that you can ride through any climate in the world knowing that your motorcycle is prepared. We have new and used Honda motorcycles for sale in New Jersey.
Contact Cross Country Powersports today for more winterization tips, or to book a service appointment!